CHIEF EXECUTIVE
Naomi has a background in commercial and education catering. Inspired by the release of the School Food Plan in 2013, she has been working since then to help Schools revitalise and take back control of their lunchtime meal service.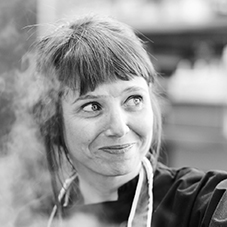 CO-FOUNDER & EXECUTIVE CHEF
Nicole is the Executive Chef at GayhurstCommunity School and former head chef at leading London restaurant NOPI. Nicole has been responsible for creating Chefs in Schools model.
CONTENT & CAMPAIGNS DIRECTOR
Joanna has been a cookery writer for 15 years, and is author of two cookbooks and several cookery columns. She is overseeing Content and Campaigns for Chefs in Schools.
DEVELOPMENT DIRECTOR
Bethany's work as a fundraiser has enabled her to support a wide range of projects across art, architecture, community projects and education. She will be working across all areas of development and partnerships for Chefs in Schools.
ROADMAP LEAD
Jack has over twenty years catering experience, having worked most recently for ten years across the Education sector in Primary and Secondary schools as an Executive Chef. He will be leading our Coleman-Smith School Food Roadmap programme.
CHEF TRAINER
A New Zealand trained chef who has worked in Sydney and London restaurants and gastropubs for over 20 years. The last 5 years have seen Nerissa involved in school catering as an Executive Chef Manager.