CHIEF EXECUTIVE
Naomi has spent her whole career in foodservice, with a particular focus on improving standards of school food and food education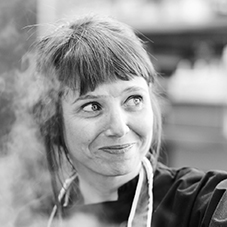 CO-FOUNDER & EXECUTIVE CHEF
Nicole was head chef at leading London restaurant NOPI, before moving into school food and co-founding Chefs in Schools.
CONTENT & CAMPAIGNS DIRECTOR
Joanna has been a cookery writer for 15 years, and is author of two cookbooks and several cookery columns. She is overseeing Content and Campaigns for Chefs in Schools.
DEVELOPMENT DIRECTOR
Bethany's work as a fundraiser has enabled her to support a wide range of projects across art, architecture, community projects and education. She will be working across all areas of development and partnerships for Chefs in Schools.
CHEF TRAINER
A New Zealand trained chef who has worked in Sydney and London restaurants and gastropubs for over 20 years. The last 5 years have seen Nerissa involved in school catering as an Executive Chef Manager.